Posted on Monday, October 04, 2021 01:21 PM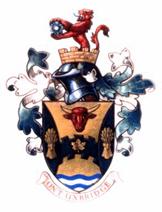 REGION OF DURHAM
NOTICE OF A PUBLIC MEETING CONCERNING A PROPOSED DRAFT PLAN OF SUBDIVISION
TOWNSHIP OF UXBRIDGE
NOTICE OF A PUBLIC MEETING CONCERNING PROPOSED TOWNSHIP OFFICIAL PLAN
AND ZONING BY-LAW AMENDMENTS
This Notice is to inform you that an application has been received from Bridgebrook Corporation by the Region of Durham for a proposed Draft Plan of Subdivision, in conjunction with an application for a Regional Official Plan Amendment, and by the Township of Uxbridge for Official Plan Amendment...
Posted on Wednesday, September 29, 2021 04:21 PM
Beginning in October, a parking management plan will be put in place at the new parking lot in the Fields of Uxbridge adjacent to the Uxbridge Skate and Pump park. The parking plan will enable the Township to collect revenue from non-resident users of the park that can be used for ongoing maintenance and future improvements to the Skate and Pump parks.
All vehicles parked at the designated permit parking lot at the Skate and Pump park site must have a valid parking permit in order not to receive...
Posted on Wednesday, September 29, 2021 09:00 AM
Posted on Tuesday, September 28, 2021 04:15 PM
The September 23, 2021 issue of the Township page 2 of the Cosmos newspaper is now available for viewing.
Posted on Friday, September 24, 2021 03:11 PM
The Region of Durham is undertaking a Growth Management Study as part of Envision Durham, the Municipal Comprehensive Review of the Regional Official Plan. The first Phase of the Growth Management Study is focused on the preparation of a Land Needs Assessment.
To assist with the preparation of the Land Needs Assessment, an Employment Strategy Technical Report is currently available for public review. Any comments on the Employment Strategy Technical Report are requested by October 25, 2021.
The...
Contact Us